Beautiful Skin From the Power of Roses and Essential Oils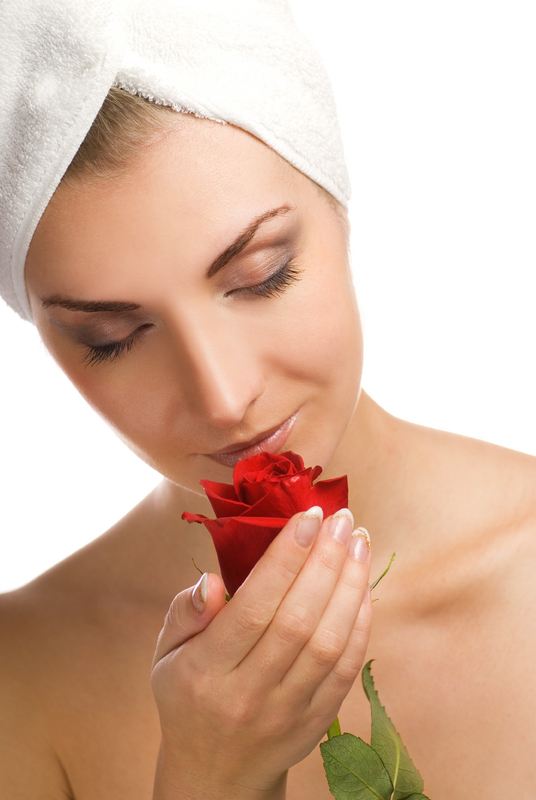 Beautiful Skin is every woman's dream (and some men's too). But it seems only a small fortunate group with good genes ever attain it. But always remember that skin often is a reflection of one's health and is the largest organ in the body.

Hence, it makes sense to cleanse and nourish from both the INSIDE and OUT. Our Rosehip Seed oil and natural essential oil products are designed to nourish your skin from the OUTSIDE in. Your face and body do not need more clogging, synthetic oils and lotions. They need real nutrition that can make a difference when applied topically.
We're proud of our new line of totally organic facial care products and we think you'll be a believer too once you experience the rich and nourishing soap and oils. So let's begin with cleansing:

Facial Scrub Essential Oil Bar Soap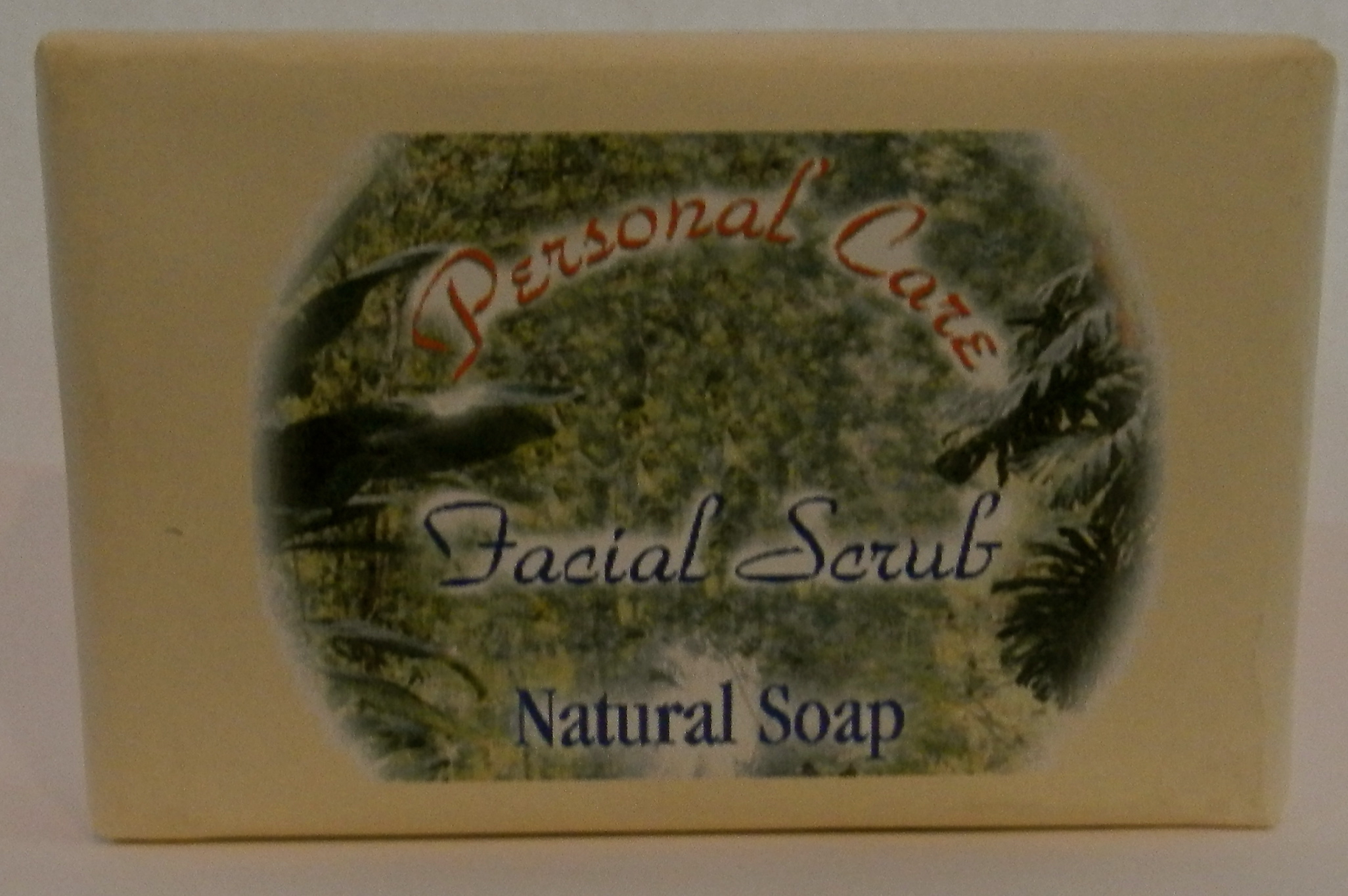 We are proud to offer unique, organic, natural essential oil bar soap formulas that combine the best of organic ingredients for a pleasant, silky and aromatic bathing experience. Great for all skin types, too.
You'll enjoy using this formula, without all those chemical or synthetic ingredients. In fact, you won't find Sodium Lauryl (Laureth, DEA and Cocobetaine (with salt, artificial colors, fragrances and preservatives) near this creation.

Sodium Lauryl (Laureth) Sulfate is currently the primary foaming agent of Western civilization. It is usually found in combination with Cocamidopropyl Betaine (Cocabetaine) and Diethanolalamine (DEA), which itself has fallen under scrutiny of late.
Why is that important to you? Well, the negatives associated with the above additives include a possible link between SLS and permanent damage to the eyes of infants (from a 40 year old Italian study). Other studies suggest an increase of hair loss and promotion of skin and scalp irritation in sensitive individuals. This skin and hair damage can include cracking and inflammation as SLS is a known skin irritant.
Let's face it, soap has been around for thousands of years. Chemical surfactants (foaming agents) for less than a hundred. You can decide for yourself what qualifies as "natural".
Well, now you don't have to worry about such things, as Facial Scrub and Wonder Bar soaps are natural essential oil bar soaps consisting of organic oils and vegetable gums. Beautifully scented with essential oils known for their skin-enhancing properties.

Facial Scrub Ingredients:
Saponified oils of coconut; kosher derived soy & cottonseed; palm kernel and olive; an herbal oil infusion of chamomile, comfrey and calendula; fragrance oil; cinnamon, and other natural ingredients.
Facial Scrub natural essential oil soap will last you about 3-4 months, (keeping it away from the shower spray). This is an incredible soap for exfoliating the skin. Get rid of dead skin cells; clean off all the sweat from working out, a dirty job, working in the garden. All you do is wet your body, apply wherever you want to exfoliate, let it sit on the skin for a few minutes, rinse off and rub area with tips of the fingers until dirt, skin cells, sweat, comes up and rinse again.
Facial Scrub can be used a few times a week followed by Bonita or Rosehip Renew (after drying off from the shower). This saves costly spa treatments that do the same thing. Your skin is as soft as a baby's.

Do you have dandruff? Use this soap to wash your hair, followed by a conditioner if you prefer and no more dandruff. A problem with acne? Apply the soap to your skin for 5 minutes each day and rinse off. (For acne we recommend taking Quantum C, Probiotics, and Wheatgrass Detox as well). Have rashes? Use on your rash and notice the itch is relieved.

And to top it all off, your last crucial step . . . Rosehip Renew
An Affordable, Rejuvenating Beautiful Skin Oil Blend - That Works!

Electrical Body has painstakingly developed an essential oil blend with organic rosehip oil as a base, for a truly powerful skin-tissue regenerator. With Rosehip Renew, your body has the tools to help reduce and eradicate:


Fine lines and wrinkles Effects from skin burns
Scarring and keloids Stretch Marks
Effects of psoriasis Effects of eczema
Lumps from scarring Hyperpigmentation or melasma
Effects of dermatitis caused by radiotherapy Effects of sun exposure
Rosehip oil has been used for strengthening weak fingernails and fragile and thin hair. It also has been found helpful for protection against premature aging. Which is why even young people would find it advantageous for daily use, thus preventing cumulative sun and environmental skin damage.

Rosehip Oil for Beautiful Skin and Hair
Well, ask any dermatologist what therapies work best to renew skin, and his/her solutions would include Vitamins C and A topical application. However, it's very difficult to find a stable form of Vitamin C that could reach deep enough into your skin to do any good at all. And laboratory synthesized trans-retinoic acids (Vitamin A derivatives) have harsh side effects.
It's no accident that our organically grown and tested formula contains essential fatty acids, a high concentration of bio-available Vitamin C and natural tretinoin, a derivative of vitamin A. In this natural state as part of a complex system of unsaturated essential fatty acids, these nutrients' actions are controlled and slowly released by nature, eliminating risk of overdoses or harsh side effects thus helping to boost collagen and elastin levels for smoother, firmer skin.
To this treasure trove of nutrients, we enhanced our proprietary organic Rosehip Renew formula with oils such as inophyllum calophyllum, centella, chamomiles, cistus, rose, violet and others for their abilities to penetrate the dermis layer of the skin, hydrate and detoxify, reduce pores, reduce inflammation and strengthen the capillary walls.


This formula is ideal for sensitive and allergic skin conditions and for those who wish to treat spider veins, varicose veins and over exposed skin. Rosehip oil has even been tested on old scars and improvement was noted in all cases.


Overnight this light oil formula allows your skin to breathe, while it repairs itself and generates new cells - a real "beauty sleep".

Recommended Usage: Cleanse your face (or any area you wish) with our Facial Scrub. Allow to dry slightly, but while face is still moist, gently massage 3-5 drops of Rosehip Renew into your face (don't forget your neck, too). Apply morning and evening and several times throughout the day if you are targeting both new and old scars or keloids. You can also place a few drops on the ends of your hair overnight and wash in the morning for a more beautiful and nourished scalp. Feel free to massage Rosehip Renew just about anywhere.
Use Facial Scrub as a soap or facial mask for cleansing and especially if targeting oily, problem or acne conditions. With regular use, you'll see a cleansed, nourished and more beautiful you.
IMPORTANT NOTE: Why do we recommend oils instead of a cream formula? Because using an oil to hydrate your face and delicate tissue around your eyes penetrates quickly and completely with gentle massaging instead of rubbing (important to avoid wrinkles). Also creams often leave a residue which can clog the pores around the eye area. This unique facial tissue responds better to the molecular structure of Rosehip Renew than that of creams.
Thirdly, creams are more subject to contamination. Rosehip Renew is packaged in glass with a unique dropper cap so your fingers need never touch the oil inside.
Rosehip Renew's
pure oils will quickly become the basis of your new skin care regimen and the treat your skin needs every day for instant toning, hydration and revitalization. In just weeks your skin will look smoother, healthier and more vibrant. You'll never want to be without it. One 50 ml bottle should last at least 3 months.
Rosehip Renew, 50 ml/1.67 ounces - $39.95

Comments or Suggestions? Contact customer service.