Kaolin Clay for Teeth (And Much More!)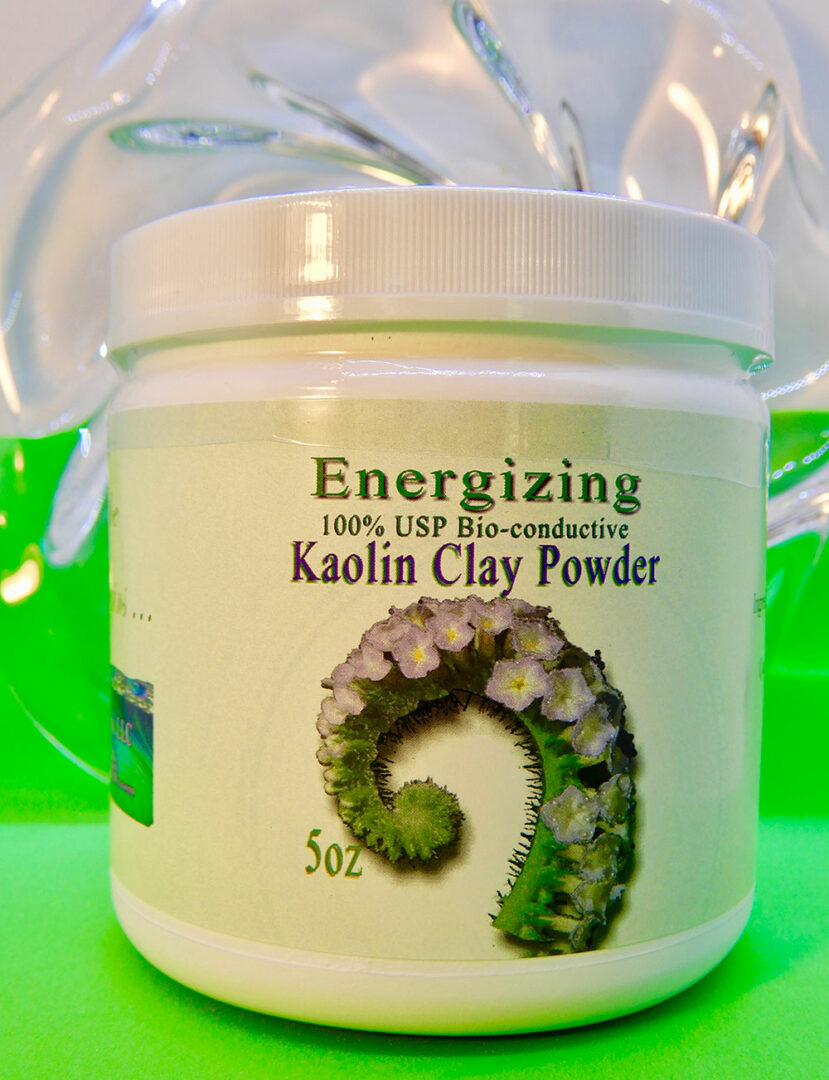 This extraordinary Kaolin Clay is infused with a Vibrational Energy that acts as a conductor, using vibrational, sound-infusing technology. This technology enhances your personal field and assists the body in healing, physically and energetically.

The unique energy transference from the clay allows for the assimilation into oneís body, harmonizing the electromagnetic systems, clearing away unwanted negative energy or radiation, as well as a long list of other benefits for optimal healing and health. If youíre in need of more energy, our Sound-Infused Energizing Powder is the solution. It delivers vibrancy without any of the unpleasant effects associated with excessive detoxification.

When your energetic field (or bio-electromagnetic body) is out of balance, the electrical body becomes weakened and vulnerable, causing it to be susceptible to any kind of disease and illness.

This Kaolin Clay for teeth (and much more) is a powerful ally in ridding your body of environmental irritants and other toxins that may affect you. Our Kaolin Clay is 100% USP Ingestible, which means it is safe for consumption and is one of the most versatile products available.
The dual-action process has a gentle cleansing effect as it passes through the digestive system over a 12 hour period while delivering vibrational energy that enables the body to stay strong and healthy.

When youíre looking around for your caffeine or sugar fix, the Energizing Powder can give you the boost you need without the jitters or energy crash afterward. Long term illnesses seem to respond well to the clay too. ADHD and ADD also get good results. The Kaolin Clay is safe for children. Adding the Kaolin Clay into your daily routine is a step in the right direction. Taking it internally has incredible benefits.


For Kaolin Clay Teeth Whitening DIY: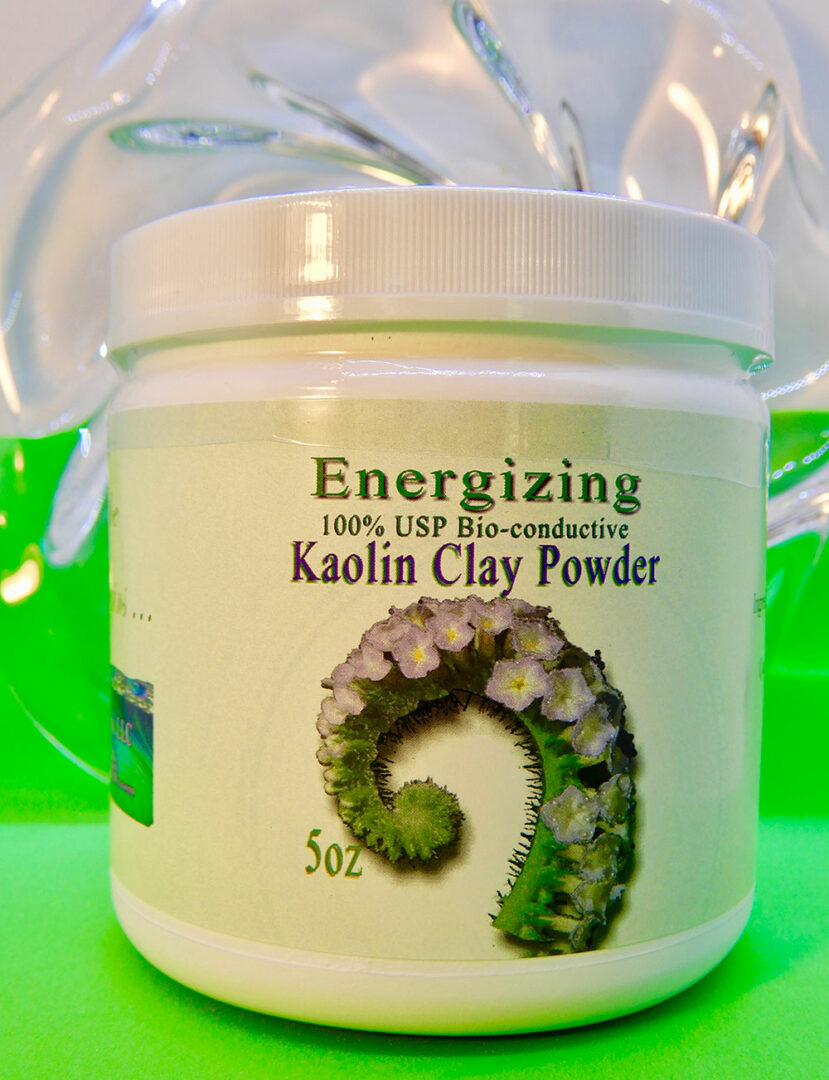 If you're specifically needing help with natural teeth whitening, our kaolin clay works great alongside our every day oral hygiene formula and toothpaste replacement oils Glacial Blue.
But because we will not use any chemicals or impurities in any of our products, we do not have whiteners in Glacial Blue. So, some people, due to the enamel wearing down on their teeth, or various other reasons, get some brown or grey tone after a period of time.
This is where Kaolin Clay for teeth comes into play. This energizing, pure clay powder can be taken internally and does a lot of great things, but what it also does without chemicals is whiten your teeth naturally!
You might want to use it about once a month or when needed. Just sprinkle about 1/2 teaspoon into its lid and press your tooth brush into the powder. It will stick to the brush. You then begin brushing. Whitening won't show immediately; it takes a few hours.


May also help: Energy, stamina, immunity, concentration, well-being, rashes/bites, skin issues, wound care, insect or animal bites.
Energizing Kaolin Clay Powder - $59.95


Some Tips in Using Our Energizing Kaolin Clay

1) Improve Your Daily Routine

Simply add 1 to 2 tsp. of powder to your favorite drink everyday for energy, which can last up to 12 hours. Add to coffee, tea, water, smoothies, whatever you like. The powder does settle, especially in liquids, and this is normal. Just swirl or stir the remainder and drink. FYI, warm liquids can increase the energy.


2) Get a Good Night's Sleep

Feel tired, even though you just woke up? Rub some powder into your mattress, underneath the bottom sheet, of course, for a more balanced sleep. Lasts for months!

3) Happier Feet

Have to be on your feet all day long? No worries. Add about Ĺ tsp of powder under the inner sole of your shoes. Donít like that? You can put a little bit in your socks. Your feet and legs will thank you. For some much needed relief, add 1 to 2 Tablespoons of powder to a foot bath. This is a good treatment for any foot issue.

4) Soak Away Your Ills

Soothe aches, stress or skin issues by adding some powder to a hot bath. Pour up to 5 Tablespoons along with any other bath products or just use by itself.


5) Enjoy a Mini Spa Treatment

Did you know, you can make a face-mask with the powder? Just mix 1 tsp of water (or try diluted apple cider vinegar) to 3 tsp powder, apply to your face, wait 15-25 minutes, then wash off with warm water


6) For Every Day First Aid

Things happen. But where are your first aid supplies? Make a poultice paste with the powder. Mix 1 tsp of water to 3 tsp of powder and apply to any cut, scrape, or burn. Got any bug bites or stings? You can use this too.

Energizing Kaolin Clay Powder - $59.95